Definition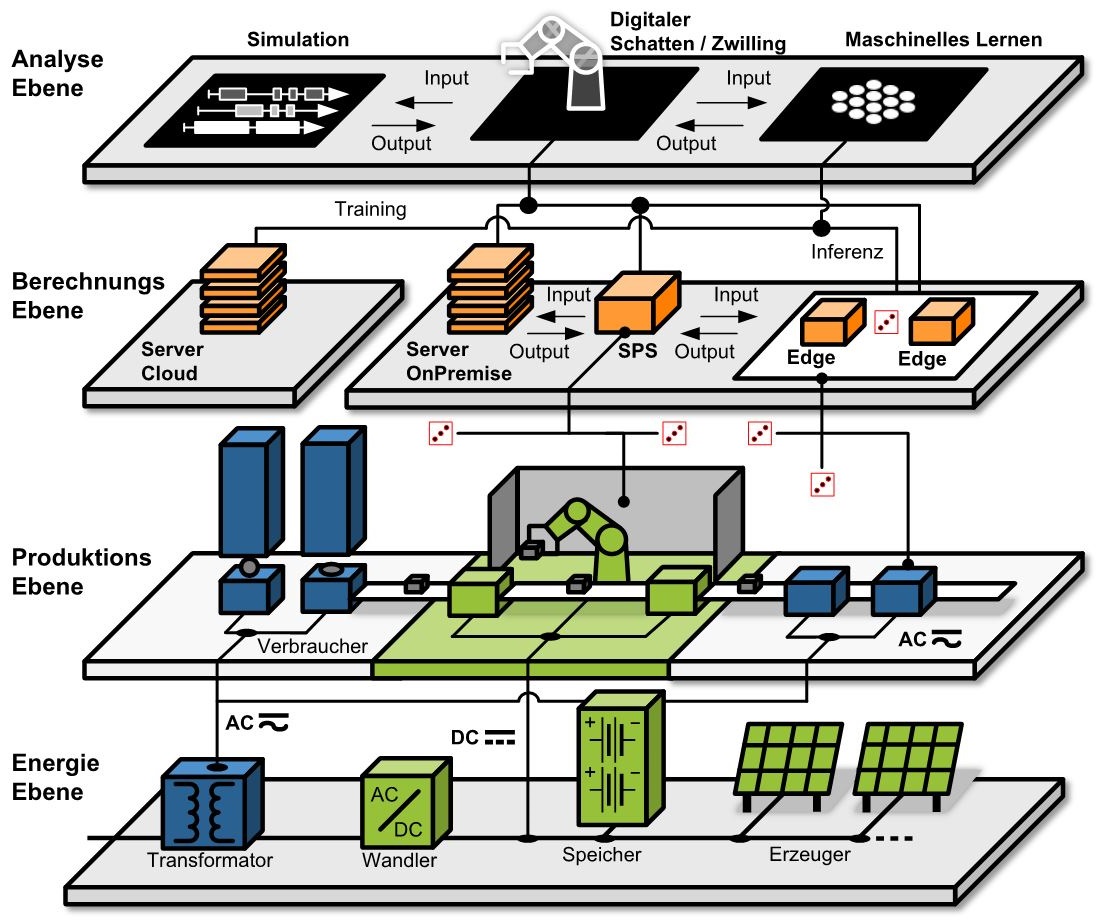 Germany is an industrial nation. According to the Federal Ministry for Economic Affairs and Energy [1], the industrial sector accounts for more than 2,600 PJ per year, or almost 30 % of Germany's final energy demand. This energy consumption is necessary to ensure Germany's high economic performance and its growth. However, we also know today that the level of energy consumption correlates with negative environmental impacts. The Federal Government's declared goal is therefore to sustainably reduce primary energy demand by 50 % until 2050 compared to the year 2008.
Both goals – economic growth and at the same time a reduction in energy consumption – can only be achieved by increasing primary energy productivity. Price-adjusted primary energy productivity in Germany has increased by about 75 % since 1990. In the technology field of energy efficiency and environmental protection, we support industry through scientific cooperation with companies of all sizes and from all sectors. Here we focus on (energy) efficiency improvements in individual processes as well as process chains, production plants and entire factory halls.
Vision
Consulting – Identification – Implementation: As a research institute, we understand process quality as an efficiency driver and always communicate the latest findings to our industry partners. Together, we identify potentials for increasing efficiency and develop concepts to raise them. We are happy to provide support in the specific implementation of the measures developed, thereby enabling industry to produce sustainably and in an environmentally compatible manner in the long term.
Focus areas
Energy-efficient production
CO2-neutral production
Intelligent controls using ML
Energy measurement
Economic efficiency analysis
Direct current in production
Energy management in production
Load management
Blockchain-based energy trading platforms
Bibliography
[1] Bundesministerium für Wirtschaft und Energie BMWi, "Energieeffizienz in Zahlen – Entwicklungen und Trends in Deutschland," Umweltbundesamt (UBA), Fachgebiet V 1.4 und BMWi, Berlin, 2020.
Head of technology field
Members