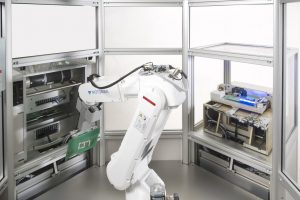 The research sector E|Sys pursues the overarching goal of mapping complex mechatronic systems digitally in their entirety as part of efficient and continuous engineering. An interdisciplinary approach, including the complete virtual planning, design, simulation and control from the idea to the initial commissioning, is used for the realization and optimization of automated production systems. Current key topics include:
End-to-end engineering in the context of lifecycle management (PLM, PSLM),
Planning and virtual commissioning of production systems,
Development of digitally integrated process chains and associated data models,
Process automation in interdisciplinary engineering,
Engineering of resource-efficient production systems,
Human-machine interaction using virtual and augmented reality (VR, AR).
Continuous engineering requires a coordinated tool chain that accompanies the process from requirements specification to virtual commissioning. Research work in this area focuses on combining, adapting and supplementing existing software solutions, based on experience in knowledge management and the semantic description of interdisciplinary engineering processes and plants. On this basis, the automation of existing processes is also being investigated and the use of machine learning methods in planning and engineering is being evaluated. By means of virtual validation of complex mechatronic systems, automated machine operations are developed and optimized. In addition, the development of resource-efficient production systems and domain-integrated software is advanced by extending or redesigning existing engineering tools. In the context of the Digital Twin, the use of VR/AR technologies is also being investigated.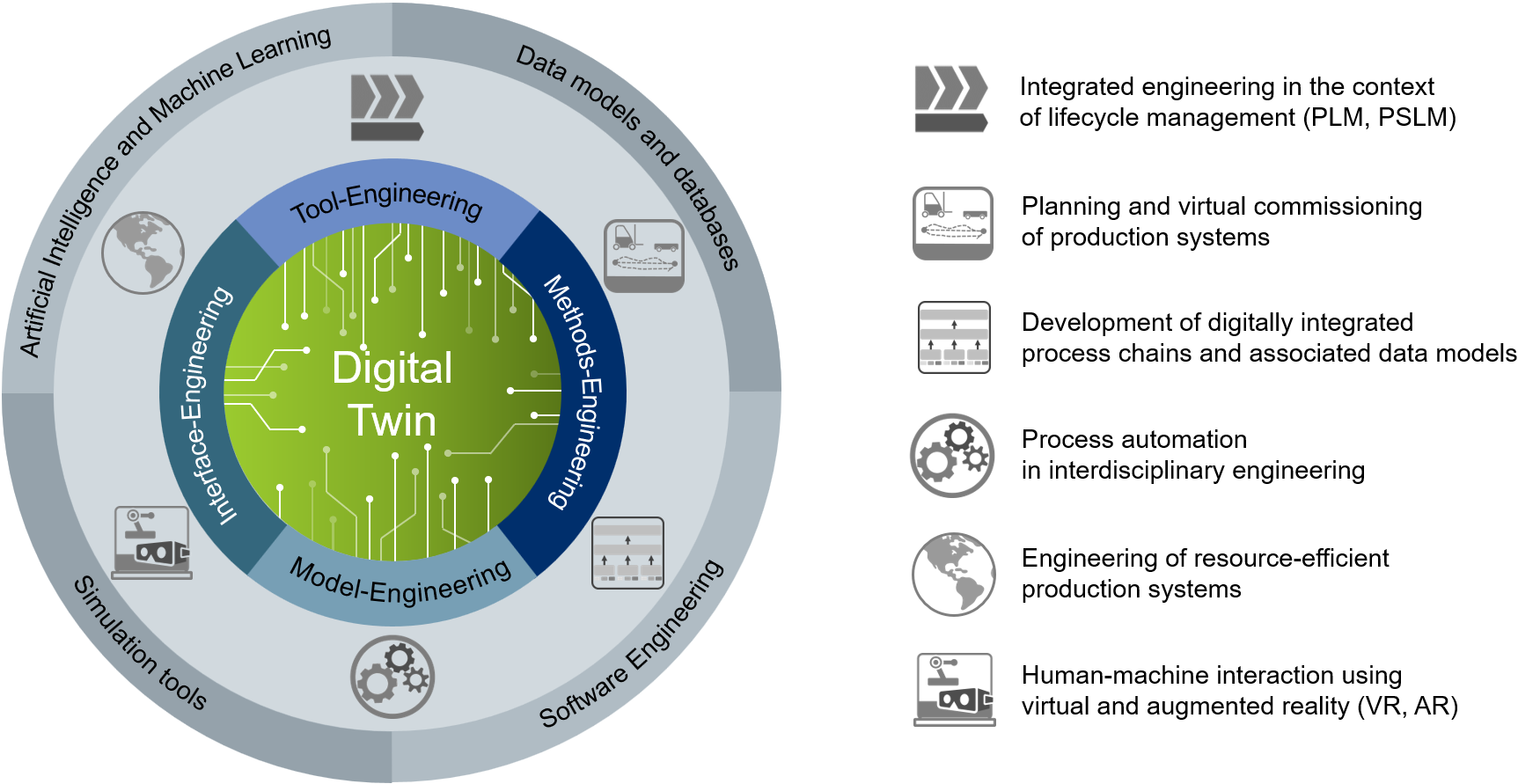 Due to the holistic view of the life cycle of production plants, there are strong synergies with the topics of the research sector Automation Technology (AT), especially at the interfaces of integration and commissioning of production plants, but also in the feedback of findings from operation into engineering. In order to consider automation projects in their entirety, joint research projects and joint demonstrators are set up.
The knowledge gained in research projects (current projects, archive) is transferred to students in various courses and theses. Particularly noteworthy is the practical course "Integrated Engineering", in which students are taught by means of practical examples how integrated systems engineering is conducted, from requirements specification to virtual commissioning.
In addition, the Engineering Systems research sector organizes conferences such as ASIM 2021.
Presentation of research sector
| | |
| --- | --- |
| Engineering Systems | |
Contact