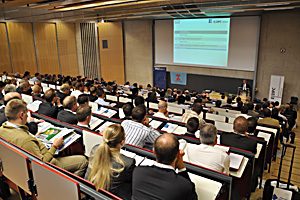 Sophistication in research and teaching, especially in the field of production technology, relies on an intensive communication and partnership with the industry. Beyond this fact, the quick and efficient transfer of new ideas and research results secures the success of production factories.
There is a wide-range of cooperation possibilities with FAPS which could be either the first orientation consulting service or a large joint research project. Furthermore, presentations, lectures and seminars, are the aim to ease the technology transfer.
The basis of a successful technology transfer is about a close-loop and direct contact of a group of people. This could be amplified and enhanced by taking advantage of electronic communication systems.
In addition to the usual exchange information approaches, the consulting and suggestions for new contacts and technical information will be served per the requirement of the customer. The main advantage of contacting us, lies in presenting the latest and the most recent trends, events and technical information.
Contact person: