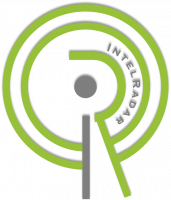 Radar sensors are an essential component in automobiles today. They enable the detection of people and obstacles, as required for (partially) autonomous driving. Alongside cameras, ultrasonic and lidar sensors, radar sensors are therefore of great importance in the automobile of the future. Highest accuracy and reliability, e.g. for radar-based environment detection at long distances of more than 200 m, is essential. At the same time, requires the advancing autonomous driving more and cheaper sensors to be able to offer these functions even in small cars.

The IntelRadar project is concerned with improving automotive radar systems by optimizing the sensor manufacturing chain from hardware architecture to reliability through functionalized radomes, as well as improvement of testing and calibration processes.
Further information can be found on the project page of IntelRadar.
Contact:
Department of Mechanical Engineering
Institute for Factory Automation and Production Systems (FAPS, Prof. Franke)

Department of Mechanical Engineering
Institute for Factory Automation and Production Systems (FAPS, Prof. Franke)