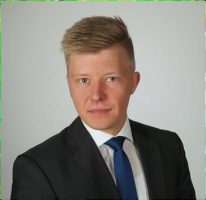 Starting on January 7, Martin Sjarov has joined the research sector Efficient Systems.
In his Master's Thesis, which was also conducted at the Chair of FAPS, Mr. Sjarov developed and implemented the software for the control of a novel, robot-based automation for the wiring of electric cabinets.
In his upcoming research activities Mr. Sjarov will focus on the digital twin for additive manufacturing.
Contact:
Department of Mechanical Engineering
Institute for Factory Automation and Production Systems (FAPS, Prof. Franke)