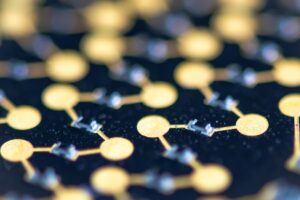 On October 25 and 26, 2023, the new edition of the seminar "Production Processes in Electronics" will take place at the FAPS chair. This seminar, conducted by scientists from the Electronics Production research area, will be held directly at the institute, promoting personal contact and networking. The aim of the seminar is to facilitate information transfer and exchange in various areas of electronics production through expert lectures, practical demonstrations, and personal interaction.
The seminar content includes:
Basic knowledge about materials, components, and manufacturing processes in the fields of SMT manufacturing, power electronics, and printed electronics.
Introduction to current key technologies and future developments in the mentioned areas.
Practical implementation of learned methods and processes.
Further information and registration:
More details about the event can be found in the agenda and in this LinkedIn post. Registration is possible via the provided form.
For questions, please use the contact information provided below.
We would be very pleased to welcome you to the seminar at our premises "Auf AEG" in Nuremberg!
Contact: