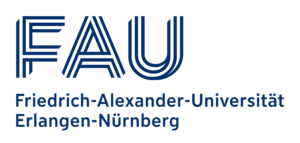 The Technical Faculty occupies in department Mechanical Engineering as soon as possible a
W2-Professorship for assembly technologies of electrical energy storage
on civil servant conditions for life. The tasks of this professorship include the representation of the area of assembly technologies of electrical storage in research and teaching.
Applicants shall be distinguished experts in research and project and/or industry experience within the following topics:
– Mechatronic contacting, connecting and joining processes as well as automated assembly technology inlcuding machines and control, communications and sensor systems
– Materials and processes for production of electrochemical battery modules and systems
– Methods of Artificial Intelligence, especially Machine Learning and its application for supervising and controlling assembly processes, for assessment of quality during series production as well as analyzing, predicting and optimizing the reliability
Letters of application are welcomed including the usual documents (CV, reference list, concept of teaching, concept of research – max. 2 pages each – external fundings, certificates), preferbly in English language web-based via https://berufungen.fau.de until 14.08.2023, addressed at the Dean of Technical Faculty.
Further information: https://www.fau.de/people/arbeiten-an-der-fau/ausgeschriebene-professuren/#collapse_5
Contact:
Leitung
Department of Mechanical Engineering
Institute for Factory Automation and Production Systems (FAPS, Prof. Franke)