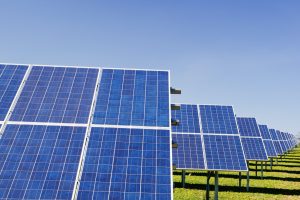 According to its vision, the FAPS is "a recognized institute for teaching and research in the area of automation and mechatronic systems, with a interdisciplinary development of holistic optimization to serve the welfare of the people."
In recent years, it has become increasingly clear that the "welfare of the people" is critically dependent on ecological conditions. For this reason, FAPS has set itself the goal of increasing its focus on the topics of environmental and climate protection. To clarify its own claim and as a starting point for the strategic planning of climate and environmental protection, FAPS commits itself to the following purpose:
Humankind is facing immense ecological challenges. The climate catastrophe, the pollution of the environment (air, water and soil) and the exploitation of resources are the most urgent problems.

The Institute of Factory Automation and Production Systems faces these challenges and thus its social duty to contribute to an ecologically sustainable way of doing business and living, so that future generations will also have the opportunity to satisfy their own needs. In doing so, we have a special responsibility; because of our educational obgliation as a chair, but also as researchers in manufacturing industries who make ecologically far-reaching decisions.

We see it as our task to sensitize students for the ecological challenges through our teaching activities and strive to equip them with the necessary competencies, methods, and tools. We also aim to increase the share of renewable energies, boost energy efficiency, advance the circular economy, and minimize pollution in all our other activities, including research projects, cooperation with industrial companies, and our internal processes.
To ensure that this does not just remain an intention, FAPS is developing a strategy for climate and environmental protection as part of the Energy & Ecology technology field. The strategy is based on the five values of the chair: responsibility, cooperation, future orientation, quality and embodiment. The aim is to implement targeted measures efficiently and quickly before the end of 2023.
Contact:
Leitung
Department of Mechanical Engineering
Institute for Factory Automation and Production Systems (FAPS, Prof. Franke)