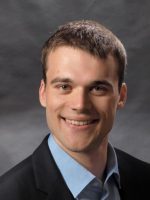 Moritz Retschkowski joined the research sector Automated Productionsystems as a research assistant on October 1, 2020.
After his bachelor's degree at the University of Applied Sciences Südwestfalen, he completed a master's degree in electrical engineering at the Friedrich-Alexander-University Erlangen Nuremberg. Already during his studies he supported the research in the field of automated production systems at the chair FAPS by working as a research master. In the context of his master thesis Moritz Retschkowski dealt with the "Development of the safety concept of an automation cell for an industrial plant operating with direct current".
In the course of his research work, Mr. Retschkowski will deal with the digital planning and simulation of energy-efficient as well as DC-powered automation systems.
Contact:
We could not find any entry with the given search term 1909.