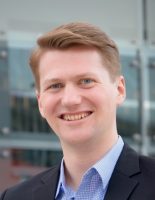 Benjamin Lutz joined the research department System Engineering at FAPS as an external research associate on October 1.
He graduated from the Mechanical Engineering (M.Sc.) program at the FAU Erlangen-Nuremberg. During his studies he supported the research activities at FAPS through his project and master thesis. In his master thesis Benjamin Lutz evaluated the potential of machine learning for quality monitoring of contacting processes in the production of electric drives.
In his upcoming research, Mr. Lutz will be working in cooperation with the Siemens AG on the digitalization and optimization of subtractive manufacturing techniques.
Contact:
We could not find any entry with the given search term 1340.