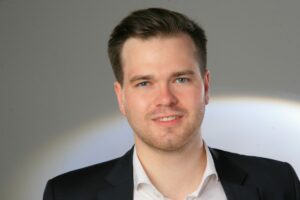 Felix Mahr joins the research sector Electronics Production as a research associate on 01.08.2023.
He graduated in mechanical engineering from the Friedrich-Alexander University Erlangen-Nuremberg. His project and master's thesis focused on the application of machine learning methods in SMT manufacturing.
Within the scope of his new job, Mr. Mahr will work at Siemens Electronics Work Amberg on the implementation of machine learning methods to reduce testing effort and the use of large language models in SMT manufacturing.
Contact:
Research Associate in the Research Sector of Electronics Production
Institute of Factory Automation and Production Systems (FAPS, Prof. Franke)
Department Maschinenbau (MB)