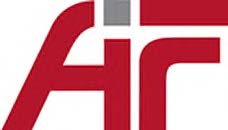 The AiF-funded research project "MultiPower" aims at generating customized and highly-integrated electronic 3D power modules using various technologies of Additive Manufacturing. Multi-material photopolymerisation, laser powder-bed fusion and piezojet-printing are applied to create innovative designs with layerwise build-up. Thus, the development of suitable materials and stable processes is necessary as well as characterization and qualification of the produced interconnects. These works are accompanied and supported by simulation models.
Partners involved: KIT Karlsruhe – Lehrstuhl FAPS
Running time: 01.04.2023 – 31.03.2025
Project advisory committee: ATN Automatisierungstechnik, Bach RC, Balver Zinn, Burms 3D Druck, Bosch Advanced Ceramics, Carbolite, GSB-Wahl, Heraeus Deutschland, Infinite-Flex, LOT-TEK, MetShape, Nanoscribe GmbH, Neotech AMT, Osram, Powerlyze, Rauschert Heinersdorf-Pressig GmbH, Rogers Germany, Schlenk AG, SEHO Systems, Sentinum, tangible engineering, Trainalytics GmbH, Vitesco, WIKA, Zollner.
Contact:
Department of Mechanical Engineering
Institute for Factory Automation and Production Systems (FAPS, Prof. Franke)