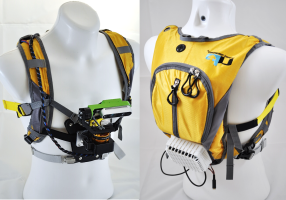 Visual impairments are often associated with barriers in the everyday mobility of those affected and not infrequently lead to social isolation. Although classic mobility aids can assist with mobility, these can usually only be used in familiar environments after intensive training. In unfamiliar environments, the assistance of a trained and sighted person is often necessary.
To meet this challenge and to improve the self-determination of visually impaired persons, an interactive assistance system for affected persons is to be developed. Various sensors and innovative data processing algorithms will be used to enable safe navigation in everyday life. The environment and navigation information obtained in the process will be communicated to the users via multimodal interfaces in a way that is appropriate to the situation and requirements. Depending on the environment, specialized algorithms are used to efficiently and robustly enable subtasks such as localization, environment interpretation and path planning.
More information about the project can be found here.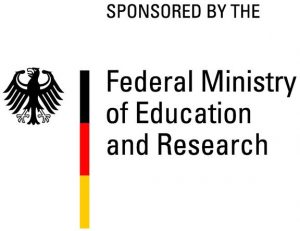 Contact:
Department of Mechanical Engineering
Institute for Factory Automation and Production Systems (FAPS, Prof. Franke)

Department of Mechanical Engineering
Institute for Factory Automation and Production Systems (FAPS, Prof. Franke)