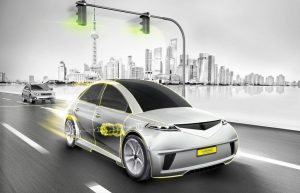 In the Manufacturing Technology department of the automotive supplier Vitesco at the Nuremberg site, there is an immediate opportunity to write a thesis.
The Manufacturing Technology department develops new manufacturing processes and industrializes them in the Competence Center for robust series application in the context of new challenges in e-mobility.
Together we ensure qualitatively outstanding products for the clean mobility of tomorrow!
Your mission
⚡️Familiarization with the assembly and interconnection technology of electronic components in the field of e-mobility
⚡️Development and standardization of cleanliness requirements for Al die-cast components
⚡️Independent execution of tests and investigations with regard to short-term and long-term behavior of bonded joints on Al die-cast surfaces
⚡️Statistical elaboration of correlations between process parameters, process control and material
⚡️Analysis of the tests carried out and structured presentation of the results
Your talents
⚡️Studies in the field of mechanical engineering, production/automation technology, mechatronics, material science or comparable studies
⚡️Confident handling of MS Office programs
⚡️Basic knowledge of CAD (Creo preferred)
⚡️Basic knowledge of Minitab desirable
⚡️Very good knowledge of German and English, both written and spoken
⚡️Analytical thinking, a quick grasp and an independent way of working round off your profile
Further information
Categories:
Research Sector:
Electronics Production
Type of thesis:
Bachelor Thesis, Diploma Thesis, Master Thesis, Project Thesis
Major:
Energy Engineering, IPEM, Engineering, Mechatronics, Medical engineering, Industrial engineering
Major:
Construction and connection technology, Medical engineering
Contact:
Department of Mechanical Engineering
Institute for Factory Automation and Production Systems (FAPS, Prof. Franke)