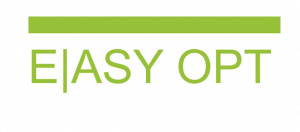 ---
Project description
In the competence and analysis project for process and production optimisation by means of data mining (E|ASY-OPT), problem-specific and advanced data mining methods are being examined for their integrability in existing and start-up production lines for the holistic quality monitoring of production processes in electrical and classical mechanical engineering in an application-oriented manner for the processes of the SME partners. The aim is to increase and secure competitiveness in the long term by uncovering previously unknown cause-and-effect relationships in manufacturing and assembly processes. Targeted evaluations enable a faster reaction at the affected production facilities within a value stream – from prototyping to small series and large-scale production. Furthermore, the process understanding of the SME partners is increased and errors and reject costs are reduced.
Main tasks:
Competence in the analysis of complex process and production interrelations
Identification and investigation of the economic application of information technology data mining methods in an industrial environment
Consultation regarding optimization of your own production processes
Consulting for the selection of a suitable system architecture
Support with the implementation of methods, tools, visualizations and software
Development of innovative approaches for data-driven optimization of individual processes and entire value chains
This project with a total volume of 5,020,000 euros is being supported by the European Union from the European Regional Development Fund (ERDF) with grants amounting to 2,510,000 euros.